Women's Council Spotlight Series: Amy Wojnarwsky
Amy Wojnarwsky is an associate in the Cleveland office and part of the firm's Mergers and Acquisitions team. She is also a lead attorney who helped develop McDonald Hopkins' Social Corporate Governance & Impact Investing Practice Area and a budding hydroponic gardener. Read below to learn more about Amy, her practice, and what she most looks forward to in the coming months.
---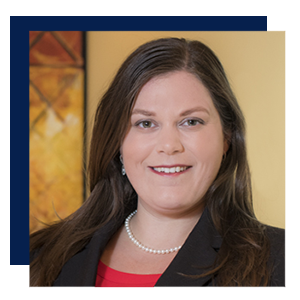 What is your practice area and how did you get into that area?
I specialize in mergers & acquisitions and have practiced in this space in some capacity since the start of my legal career. One of my favorite components of working on strategic mergers and acquisitions is helping both buyers and sellers to achieve their goals. As counsel for sellers, there is nothing more rewarding than helping a client who has built his or her business into an enterprise that is ready for its next stage of existence regardless of whether the transaction is motivated by growing the business into a larger platform, retirement goals of the business owner, or strategic plans in the seller's industry. I also really enjoy representing buyers in transactions, whether the buyer is a strategic buyer, part of a family or business succession plan, or a private equity firm creating or expanding its platform. I was drawn to mergers & acquisitions early in my career due to high-stakes and energetic pressure that exists on the eve of a closing, and also because of the ability to work with buyers and sellers to ensure a successful transition of a business.
Over the past two years, I've also had the privilege of developing a Social Corporate Governance & Impact Investing practice area that allows us to help businesses that prioritize "doing good while doing well" via stakeholder engagement. Throughout my career, I've found that many – if not most – buyers and sellers embrace some component of this concept in our deal negotiations, even if they don't think about it in this specific language. I'm honored to work at a firm that recognizes the value of an ESG-driven practice area and being able to combine my M&A expertise with my passion for social corporate governance topics.
How do you anticipate your practice changing in the upcoming years?
COVID has accelerated our change to a more virtual world and platform. While we previously worked across offices and with clients around the nation (and world), the pandemic has exponentially accelerated the ability to connect via virtual platforms to provide better and stronger legal services and to strengthen relationships with clients. The M&A world has seen an explosion of activity over the past two years which is driven by typical market ebbs and flows, but also other economic and risk allocation perspectives. I anticipate the M&A market to remain strong.
COVID has also demonstrated that companies and communities are heavily connected and cannot be viewed in silos. 2020 brought about a national discourse and consumer pressure on companies to prioritize certain ethos and community values which are components of ESG, including healthcare and community safety, diversity and inclusion, social justice matters, and responsible supply chains. While political pressures or priorities may change, I believe consumers will continue to push for values that they desire from businesses, and businesses are in turn identifying values that they prioritize (whether intrinsically or because of social or regulatory reasons).
How do you spend your free time?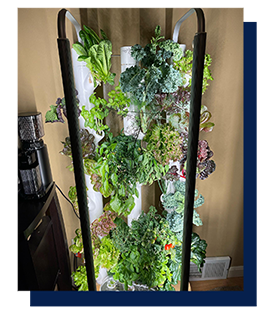 Over the next month, my free time will be primarily devoted to wedding planning. My fiancé and I are getting married at the end of April and are looking forward to celebrating with friends and loved ones especially after the past two years.
I enjoy cooking, gardening, and hiking with my fiancé Thom. While the winter is usually not the best time to enjoy gardening in Northeast Ohio, we've recently started a hydroponic garden in our dining room with 30 plants. It requires quite a bit of patience but we are excited for our tomatoes which are just now ripening.
What is one of the biggest professional challenges that you've faced in recent years?
Finding balance between client work, business development, civic engagement, and personal time. I know this is a struggle we all face in our careers and it remains a constant battle. To some extent, the pandemic has made this balance even more difficult due to the merging physical spaces of home and work environments.
What are you most looking forward to in the coming months?
I am really looking forward to my wedding in April and taking a bit of time to celebrate with my then-husband. We are looking forward to a mini-moon right after the wedding traveling around Utah for a week in a campervan, and are really looking forward to our "real" honeymoon in Vietnam as soon as the pandemic will allow us to travel there.

What is a recent success story that you are proud of?
Our firm was recently engaged by a benefit corporation in the sale of substantially all of its assets because of my passion and leadership in our Social Corporate Governance & Impact Investing practice area, along with my (and our firm's) M&A expertise. Being able to build a practice area with the support of our firm and seeing buy-in by new and potential clients is extremely rewarding, and I look forward to growing my own M&A practice with additional transactions involving benefit corporations and ESG values.
Do you serve on any firm committees or community organizations?
I am a huge advocate of being involved in the local community and finding ways to remain civically engaged. I current serve on the Board of Starting Point (Northeast Ohio's leader in childcare, early education, and out-of-school time resource and referral agency), Playhouse Square Partners (I am finishing my second year as the Fundraising Chair for Jump Back Ball, our largest annual fundraiser), and Conscious Capitalism of Northeast Ohio (our community's resource and educator for the four tenets of conscious capitalism). I am also a mentor with College Now which is an incredibly rewarding experience. Within the firm, I am involved in the professional development committee, associates committee, recruitment committee, and as an Ambassador to Legal Aid of Cleveland.